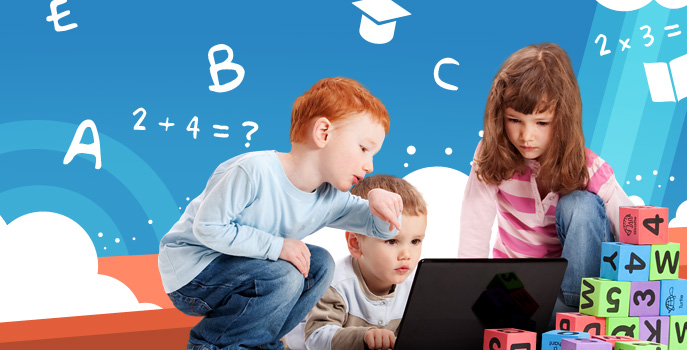 With the increased popularity of using technology to educate children, there are many articles that highlight the negative effects of too much screen time. However, it should be noted that computers aren't only reserved for leisure as more kids are quickly becoming accustomed to using them for educational purposes.
The Internet is like a never ending book filled to the brim with exciting content that can teach subjects in ways never thought possible. Recent studies show that educational sites help improve a child's learning – and their test results.
Around two-thirds of kids play computer games for fun, and half of all 5-year-olds use a tablet or computer frequently. This early familiarity with technology helps them get accustomed to using them as learning tools. The following reasons showcase how screen time can help, not hinder, your child's learning skills.
Boost Literacy Skills
In a 2013 study that was done by Murdoch Children's Research Institute in Australia, they found that computers help aid literacy levels for preschool children. The time spent interacting with keyboards and touch screens helped 4-year-olds to recognize letters – the stepping stone to early reading and spelling – as compared to their classmates.
Brain Training is Always Good
University of Michigan found that brain-training computer games help boost the grades of 8 to 9 year-olds within a couple of weeks in 2011. The students used these games, which were aimed at testing the brain's ability to store information, for 15 minutes each day. In just three short months, students who participated in this study managed to outscore their control group counterparts on abstract reasoning and problem solving questions.
Individualize Challenges 
One of the benefits of computer programs is that a child is free to work at their own pace to tackle various questions and receive instantaneous feedback. Students who struggle on a particular chapter can spend more time on it, while fast learners can move on without being bored. It's hard for teachers to accommodate to different learning capabilities of each student, but computer's can do so with minimal fuss.
 Facilitate Communication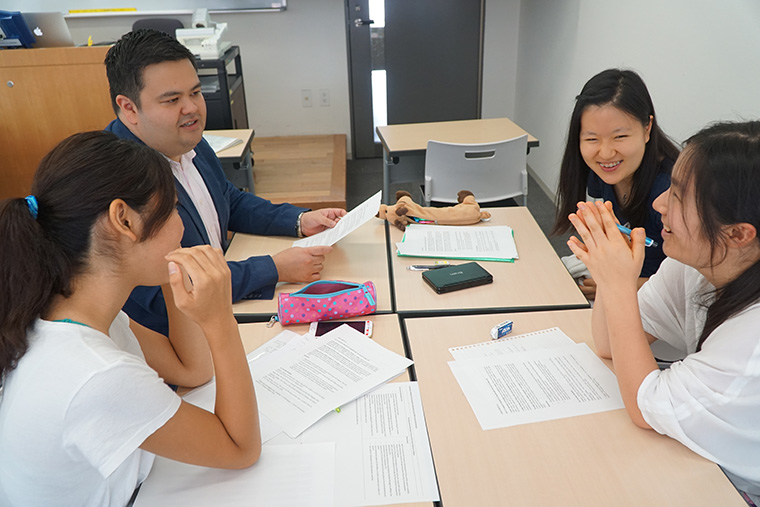 While computers may take away from a social setting, Nancy Caruso, assistant Head of School at Massachusetts' Beaver Country Day School, says that they help promote communication between students, teachers and their peers. "Some students find their voices more readily in online discussions forums,"she says. "Teachers have found that students often articulate and write more detailed reflections online as compared to writing on paper, theorizing that when students write for a wider audience, it adds a form of accountability and pride of ownership."
Spice Up Mundane Learning Lessons  
Students can get easily frustrated if they don't pick up a skill quickly, even more so with kids who have learning disabilities, but the playful nature of many learning programs assures that they will have fun, says Tosin Williams. A former educator and founder of online tutoring service The Learning Period. "Computer interaction help hide the practice of learning, which leads to more confidence, thus improving a child's learning capabilities," she says.
Learn a Foreign Language
The relatively stress-free nature of computer programs is what continually makes them an attractive means of learning a second language, which often require more repetition as compared to other subjects. "Mastering a language takes a lot of repetition," she explains. "Computer programs are created in such a way that allows for this. Students can repeat a particular chapter until they have mastered it and proceed, rather than being forced to move before they're ready."
Explain Math Concepts 
Williams says that a reason why math-based computer games are so popular is because they help students master a range of number skills by generating new sets of numbers for similar math problems. "Students can apply a series of steps better to solve common problems after they have spent time on these games," she says.
In an perfect world, students would be equipped with all they need to shine in the classroom. But with only so many hours in a given day and not enough teachers to cater to all student needs, computers help provide the intensive care that they require to reach their potential.